My name is Juan Pedro Martinez and I am going to tell you a little bit about my experience in Ireland so far. I travelled to Ireland on 26th August 2017. The first day I was nervous and fearful I did not know what to expect until I reached Athlone. When I arrived I began to feel a lot calmer. My family were so welcoming from the beginning and treated me so well. I really love my family. In my host family there are five members including three children all boys aged 8,11,16. They are all very kind. I found the first week difficult adapting and settling in to my new routine.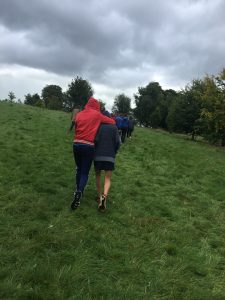 Mealtimes
Breakfast 7:30 a.m.
Lunch: 1:00 p.m.
Dinner: 6:00 p.m.
Appetizer: 9:00 p.m.
School
The first day felt a little overwhelming, we received our books, we had various classes and met our teachers but I also made some friends so that was good. After a while I started to settle in and began to feel more comfortable and I met lots of new people. I will be doing two weeks work experience throughout the year. I think I would like to do mine in a cafe or hotel setting. I am looking forward to doing this because I think it will be a very good experience for me and I have never done anything like it before.
After school
On a Monday and Wednesday, I like to go to the swimming pool in the evenings. On Tuesday, Thursday and Friday I usually go to the gym straight after school.
Weekends
At the weekend I also keep very busy, on a Friday evening I go out with Spanish friends and from time to time Irish friends come as well, we go to the shopping centre or to the park. On Saturdays we almost always visit somewhere different such as Dublin, Galway or Tullamore. On Sunday we usually have a party with both Spanish and Irish.
At Halloween my parents and my uncle came to Ireland to visit me. When my uncle came we went to Dublin for the first two days. Then we spent two days in Athlone. With my parents we spent one day in Dublin and three days in Galway, while there we visited Kylemore and the Cliffs of Moher. We spent our last day together in Athlone with my host family.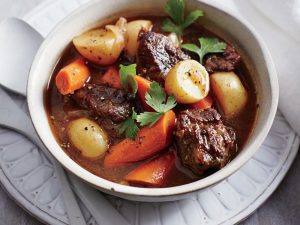 On your trip to the Emerald Isle why not try out some of our top Irish dishes. Traditional Irish stew, in the past would have been very basic made with mutton, barley and potatoes all fresh ingredients but now as there are more ingredients available than in the past some recipes slightly differ. Nowadays, it is regularly made with beef as an alternative then combined with potatoes, onions, and carrots. The selection of herbs and added stock provide a one pot wonder full of flavours that most certainly should be tried.
Potatoes are undoubtedly Irelands staple food. We boomed with this economical and plentiful food supply. But later declined when blight hit the potato harvest, however they are still very essential to the Irish diet and are in most of our dishes.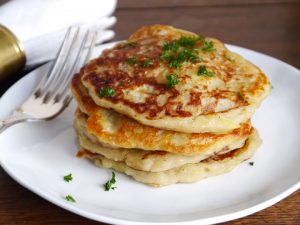 A 'boxty' is another form of potato it can be referred to in different ways such as a potato pancake, potato bread or a potato dumpling. It consists of grated raw potato mixed with mashed potato and mixed with flour and salt before being sliced and boiled in butter.
Another potato-based dish is colcannon. It has even become popular around the world, it usually consists of kale or cabbage mixed with hot creamy mashed potatoes. Despite the simplicity of the dish it is delicious and very popular.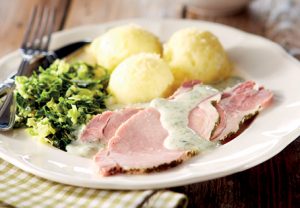 Boiled bacon, cabbage, and boiled potatoes is a firm family favourite. Parsley sauce is a classic accompaniment. This dish is highly associated with Ireland.
'Coddle' is another popular meal that can be found easily around Dublin. Hence, it is traditionally known as a city dish. Although recipes differ slightly there are again three main ingredients bacon, sausages, and potatoes.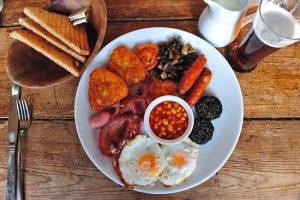 One of the mornings why not try an Irish breakfast although it may not appeal to everyone it is most certainly something different to try and very unusual to many cultures and as the saying goes when in Ireland do as the Irish do. Although this originates from England the Irish have made it their own. In general, this consists of bacon, sausages, eggs, fried tomatoes, mushrooms, hash browns, white and black pudding, and baked beans. Toast and teas are essential sides for this national favourite.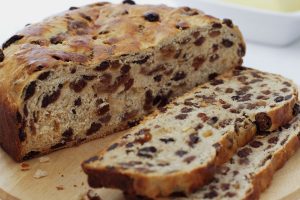 Other Irish delicacies to try whilst on your trip would be Barmbrack. This popular bread is an Irish Halloween custom. It is a sweet type of bread filled with raisins, sultanas and usually served with a cup of tea, it can be found in many cafes. Us Irish also love our soda bread, it is a form of quick bread some recipes differ slightly, but the basic ingredients remain the same along with the way it is eaten cut and spread generously with butter.
From lamb in the Spring, to fish in the summer to stews and soups in the winter and of course potatoes at almost any time of the year there is most certainly something for everyone.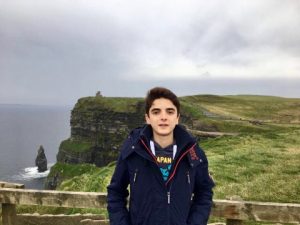 I was very excited and eager about coming to Ireland. So far, my adventure has been very enjoyable, many things have happened.
Initially I was a little homesick. I missed my family but with the help of my host family I started to feel better and every day I was a little less sad. When I started school, everything improved and I was a lot happier. I started going to St. Colmans school in Fermoy. Fermoy is a town half an hour from Cork. It is a very quiet town but because we are close to Cork I often go to different places with my family.
At school I have a great time, we do various classes, they provided us with a locker to keep my books safe and I like that we must wear a uniform every day, it means I don't have to worry about clothes. I also find it very comfortable. I have already made friends in school and during break time we play hurling and we talk. I also spend lunch time with them. I am already a specialist in various types of wraps. At school I have started playing soccer and basketball. This has allowed me to make more friends and speak more English. I love this.
I am really happy with my host family. They take very good care of me. I enjoy playing soccer with the children I live with. There's a field close to the house that we go to play football in regularly. We also enjoy trips to the cinema and every weekend we take a trip to a different place, I am seeing a lot of Ireland. The trip to Dublin was very funny, I liked it a lot.
I really like soccer a lot and they do too so it's good. We watch matches in the Irish league and Premier League on Saturday afternoons. I also really like the food over here.
My time in Ireland is now passing very quickly, I cannot quite believe that I have been here two months already and loving every minute of it.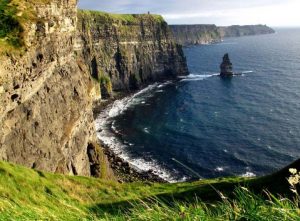 Take a trip to the West coast of Ireland and visit the Cliffs of Moher in county Clare. They offer breath taking views at the heart of the Wild Atlantic Way. This historical landmark is one of Ireland's most famous sights. From the edge of the cliff, this spectacular natural wonder will overwhelm you as you take in the tremendous scenery and hear the waves crashing against the stone below.
Whilst visiting the west coast of Ireland, take a trip to Galway one of Irelands most vibrant places known for its friendly people, charming streets, shopping, and nightlife. Enjoy the wonderful atmosphere this city has to offer.
If the views at the Cliffs of Moher leave you pining for more awe-inspiring views. The Ring of Kerry is a very popular tourist attraction in Ireland particularly busy during the summer months. It is arguably the most scenic day trip in Ireland that offers breath taking views and incredible scenery. For those interested in history the ancient medieval sights are also fascinating. The main reason to visit is to see the beautiful Irish landscape and its coastline.
Another popular place to visit is the Blarney castle built nearly 600 hundred years ago it is a world landmark and one of Ireland's greatest treasures. The Blarney stone is the top attraction with tourists visiting the castle and climbing the tower to 'kiss it'. There is an understanding that those who do this will receive the gift of eloquence. On returning to the grounds of the castle enjoy time spent walking around the beautiful gardens.
Head north of Ireland to the Giants Causeway in County Antrim and take in the unique rock formation surrounded by a beautiful coastline.
A visit to Ireland would not be complete without a trip to Dublin city. Whilst there is the usual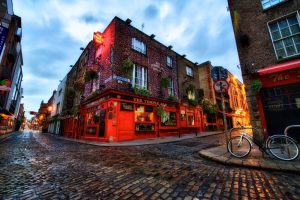 hustle and bustle of any other city, it is worth it to visit some of the capitals most famous attractions. Call into Trinity college to see the Book of Kells or enjoy a stroll around Stephens green park filled with lovely pathways, ponds and fountains located in the heart of the city. In summer time it's a popular location for people to enjoy the sunshine. Visit the Guinness storehouse for a pint of Ireland finest stout. While exploring the city visit one of our most famous landmarks Phoenix park. It is one of the largest enclosed spaces in any capital city in Europe, that alone would make it worthy of a visit.
Finally, a trip to Dublin would not be complete without spending some time in the city's famed Temple Bar area. This vibrant area is filled with bars and restaurants, cobbled pathways and it is renowned for being the cultural quarter of the city.