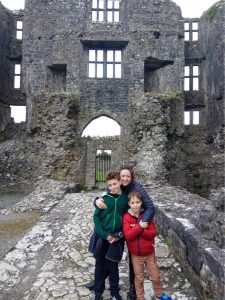 My name is Natalia Regueiro Leis. When I first arrived at Shannon Academy I was in a panic. Let me tell you why. I am a Spanish teacher from Galicia and came to study here for three months. The idea was to attend a course on Scientific English and to experience life in Ireland. I had everything arranged from Spain. I had gotten in contact with an English Language Centre, enrolled my two children into a local school and rented a house. However, two days before the classes were supposed to start, at this stage myself and my whole family were already settled in Ireland, a problem with the language centre arose which meant that I had to find a new language centre in a day.
Finding such specific tuition in so little time was more than stressful and as the hours passed the stress turned into panic. In a worried state I met Caoimhe, the director of Shannon Academy in Athlone. Not only did she immediately start to work on finding me a solution, but she was also sympathetic to me and trust me I needed it. In a matter of a few days, I was in class!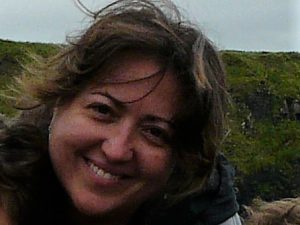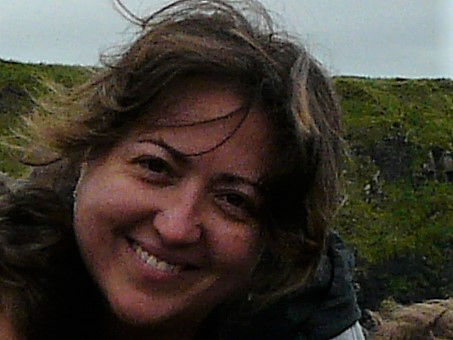 This centre does not specialise in Scientific English, but they have an advantage that no other centre has in the area. They are located on a secondary school premises and they co-operate with the school and its teachers on a regular basis. This has provided me, thanks to Shannon Academy, with the opportunity to meet the junior science teacher who has invited me to attend some of his lessons. This will be especially interesting and beneficial to me, as I will be able to observe the use of Scientific English language used in real context. I'm looking forward to experiencing this.
On the other hand, as there is no such thing as a scientific English course available, Shannon Academy have organised private tuition which consists of individual lessons. This way, the teacher, a very nice lady called Patricia-  can totally adapt her teaching to suit my needs. I must say that so far this is working very well, or should I say "grand". I am not only learning but I am also enjoying the lessons and it makes me feel happy that I still have ten more weeks of this.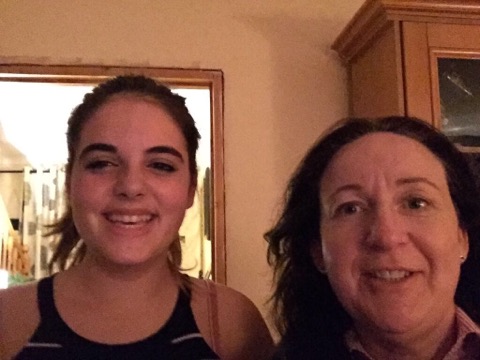 Our experience of being a host family to students
In 2001 we became a host family. We had a lovely girl named Anna stay with us for 2 weeks.
We loved the company and still do today 16 years later and of course the lovely gifts we received. We have grown to understand a lot more about other countries through the different children and leaders we meet each year.
My Children, over the years learned French and a little Spanish. This helped them with their exams.
We have friends made for life and keep in contact with them through Facebook or on what's app. We were even invited on holiday to Spain for 2 weeks to stay in their Summer house. I also love when they come to stay with us, as it gives me an excuse to spring clean everything. I enjoy cooking Irish dishes for them too.
I have been to many places with them, taken part in various activities and lots of sightseeing too. From Dublin to Trinity College, sight seeing in Kerry, Achill Island and Cliffs of Moher to mention a few. We, as a family, went to Killarney and had a lovely holiday together thanks to hosting students this Summer.
I really enjoy having the company on shopping trips and generally love learning about their culture and hearing about their cultural experiences with us in Ireland. Over many years I have been blessed with many good people staying in our home and I hope this will continue for many years to come. Good friends are like stars, you don't always see them but you know they are there!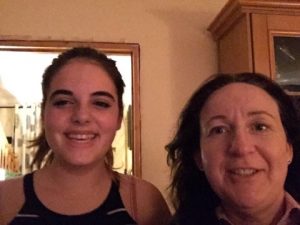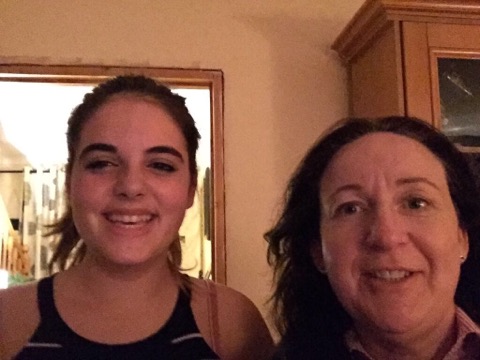 My experience in Ireland so far 10/10/17
This is Ainhoa Lopez-Larrainzar Salazar. Ainhoa is 15 years old, she is a Spanish student who is currently studying in Athlone, Ireland for the school year. She is a fifth year student in Colaiste Chiarain. This is a little piece on her experience in Ireland so far.
My experience in Ireland began on the 27th August when I arrived for my first night in Athlone. I liked my room on the second floor of the house. My suitcase was very heavy and Marguarita's son Daniel took it up to my room for me.
I arrived in Ireland earlier than I was due to start school. Marguarita was very kind and took me to lots of places so I didn't get bored. We went to the shopping centre and another day I met a Spanish girl whom I travelled over with on the aeroplane and we went out for the day.
When I started at the school everything was a little strange and different but I soon adapted and began to feel comfortable.
I love Ireland, I love the weather, I like the rain because in Spain it doesn't rain much. I really like my host family, they're very nice. Marguarita takes me anywhere I would like to go. I really like my new life here in Ireland. My host family are so lovely although sometimes I do miss my family and I would like to speak face to face with them back home in Spain.