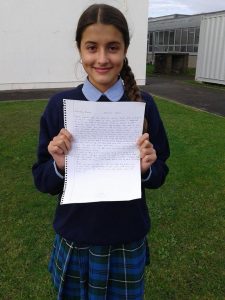 Adriana Torres is from Spain and she recently attended Our Lady's Bower Secondary School for 8 weeks as a first-year student. Here Adriana tells us a little about her favourite trip during her stay in Ireland. Causey Farm is located 10kms from the town of Kells in County Meath. They offer an authentic Irish family farm experience.
A few weeks ago, our group went to Causey Farm and we had a lot of fun. We all had such a good time together. The first activity of the day was baking brown bread. This was very enjoyable, we had to make it all by ourselves and when it was ready we all tasted some and it was so delicious.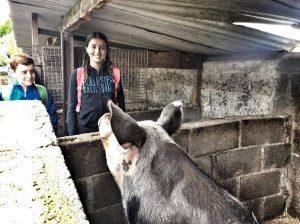 We then went to see the farm animals. We saw a lot of animals such as pigs, cows, ducks and hens. My favourite animal would have to be the cow, we all took turns to milk it and it was funny because  the milk came out very quickly.
After that we had an Irish dancing lesson and they also showed us how to play the Irish drum- the Bodhran and it was very funny because we didn't know how to do it at all.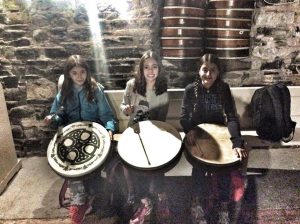 And the last thing we did and the part I liked most was bog jumping it was very enjoyable and really cool. We all got covered in mud and dirt and we were all looking silly by the end.
It was an exciting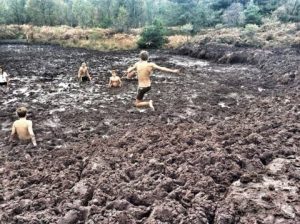 experience but when we got out of the bog it was very cold and we were all freezing, so we got changed and we went to have some food and a cup of tea to warm us up.
We then got back onto the bus and we left the farm, it was an unforgettable experience and we had a lot of fun, for me it was the best excursion ever.