ENGLISH & OUTDOOR PURSUIT PROGRAMME

Our English and outdoor pursuit programme focuses on personal development, self-confidence and at the same time developing English language skills.
Classes run for three hours each morning followed by outdoor pursuit activities and skill training. English classes are small with a maximum of 15 students per class. Classes are structured so that each student's potential is reached in a fun and educational environment. There is an emphasis based on Cambridge Exam preparation throughout the syllabus.
Interactive homework is given each evening to be completed with the host family. This encourages integration and developing the ability to speak in English more fluently. Students receive a full progress report at the end of their course. This programme includes weekend excursions and a weekly disco.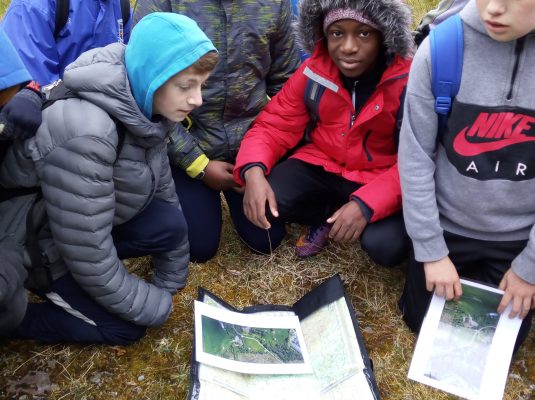 ACTIVITIES INCLUDE:
Camouflage and Concealment Skills
Medical Skills
CPR
Wound dressing and splints
Defibrillator Skills
Survival Skills Introduction
Fire Building
Shelter Construction
Hunting Trapping and fishing
Field Cooking
Nerf Combat Zone
Campfire bonding (story telling,
marshmallows, songs etc)
Introduction to Map Reading
Compass Bearing
Grid Reference
Map Reading by day and by night
Orienteering
Military fitness test example
Military Obstacle Course