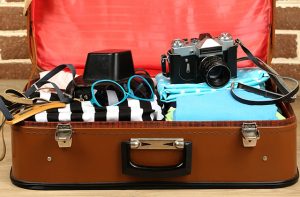 Packing for Irish weather can be very tricky, one minute the sun is shining and the next minute it's raining. There is a widely known expression 'There is no such thing as bad weather, only unsuitable clothing' Alfred Wainwright.
The best thing I can advise is to come prepared and pack for all seasons. The country is well known for being on the rainy side, however the sun does tend to make an appearance, often when it is least expected. So, I would advise that you pack for the sun and the rain that will follow or alternatively pack for the rain and the sun that will follow. When the rain stops (which it usually does) and the sun comes out, you will be completely overwhelmed by the beautiful scenery. The Irish sky after a little rain is rather striking.
The key to doing this is to pack layers, ideally the thinner the better. Include items such as vests, t-shirts, light jumpers, and of course a raincoat. Don't forget your sunglasses too for the bursts of sunshine that do occur.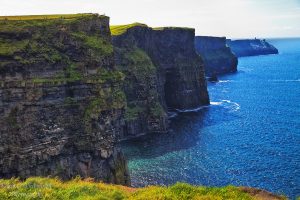 I would also recommend that you bring a sturdy pair of boots for exploring across the many farmlands and country lanes. They will be very much required once you leave the City streets and cobbled pathways of Galway and Dublin.
Other Items to include are a hat, an umbrella and a small bag to carry all your essential items around.
Finally, there is one thing visitors do expect when they come to Ireland and that is the spectacular scenery and believe me you will not be disappointed. You will most certainly want to pack a camera for your trip to the Emerald Isle to capture the beautiful landscapes and all that Ireland has to offer.