I arrived in Ireland at the end of August, one week before school started. My first impression was that it was colder than in Spain. My host family were very kind and welcoming as soon as I met them. I immediately began to relax. The house was very big and cosy. I was happy. I had a few days off before I started school. I went shopping with my family, we had a lovely day. I even bought a new jumper and I got my new school uniform.
I travelled to school on the bus because it was too far from my house. At the bus stop I met a girl and she told me that she was in third year, which was the same year as me. We became good friends, I found out later that day we were also neighbours, so after school we would walk back to our houses together from the bus stop.
On the first day of school an Irish girl offered to show me around, that was kind. At the beginning I was a little confused as to where my classes were, but eventually I began to find my way around. I found the school a little smaller than my school back home, but it was very nice.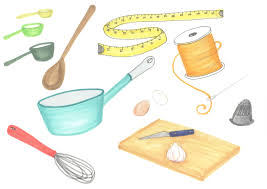 My favourite subject is Home Economics. I find it very interesting that they teach us how to knit, cook and sow all in one class.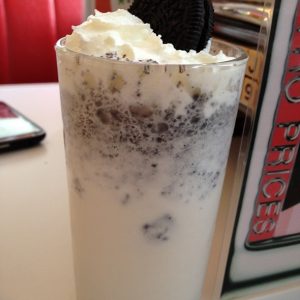 I made friends very quickly. The following weekend we went to the cinema to see 'it' and then we went to a place called 'Eddie Rockets'. I got a delicious Oreo milkshake there. I joined the gym and started rowing. I like to go to the gym after school when I have finished all my homework. I go to rowing lessons on Saturday and Sunday mornings.
I have been keeping busy during my time here. I went to Dublin with my Irish family, whilst there I bought some more clothes, two jumpers and one shirt. We went to a restaurant and had a lovely dinner. I was very full after.
A few days later we had our mid-term break from school, during that time I spent a few days with my friend Ella. We went to a huge shopping centre, unfortunately I didn't buy anything this time, but I still had a lot of fun. That evening we went to a birthday party. The next day they showed me around Dublin and we had food at a lovely Mexican restaurant.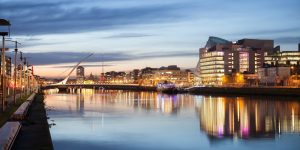 I had such a lovely time visiting different places.
I went back to my host family for Halloween, we had a little party and we watched some fireworks. We went to McDonald's that evening and had burgers and chips.
When I return home I am going to miss Ireland and all my wonderful friends I have made here. Although for now I am very excited about the rest of my stay and to continue improving my English.