Our students regularly take trips to various places throughout their time in Ireland. Here is an account of a day trip to Causey Farm, which is located in Navan, in County Meath.
Causey Farm offers a variety of activities and a wonderful day out for our students, leaders and teachers. Activities include bread making, sheep herding, traditional dancing, bodhrán playing, animal petting, puppy loving, calf birthing and bog jumping. There is something for everyone.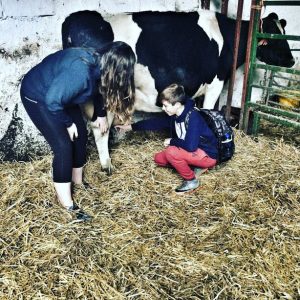 The students particularly enjoyed having the opportunity to milk the cows. This activity was filled with nervous laughs and giggles from start to finish.
"We all found this very funny"
"The milk came out really really quickly"
"My favourite animal was the cow"
The students are immersed in the Irish culture throughout their time visiting the farm. They take part in an Irish dancing lesson and they learn how to play the Bodhrán. The Bodhrán is an Irish frame drum, although common in Ireland, it has gained popularity among the Celtic music world.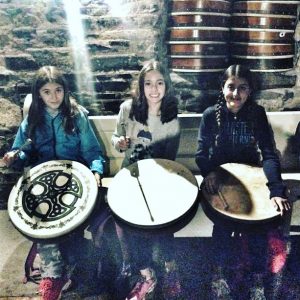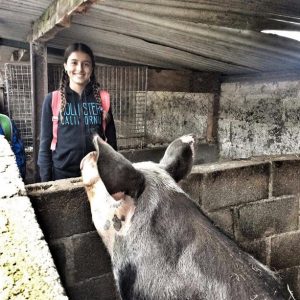 The petting farm is an aspect thoroughly enjoyed by the students, they get to see lots of different animals.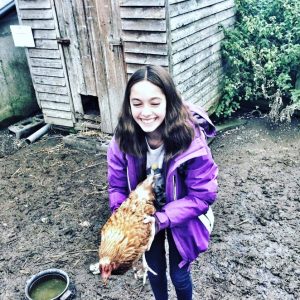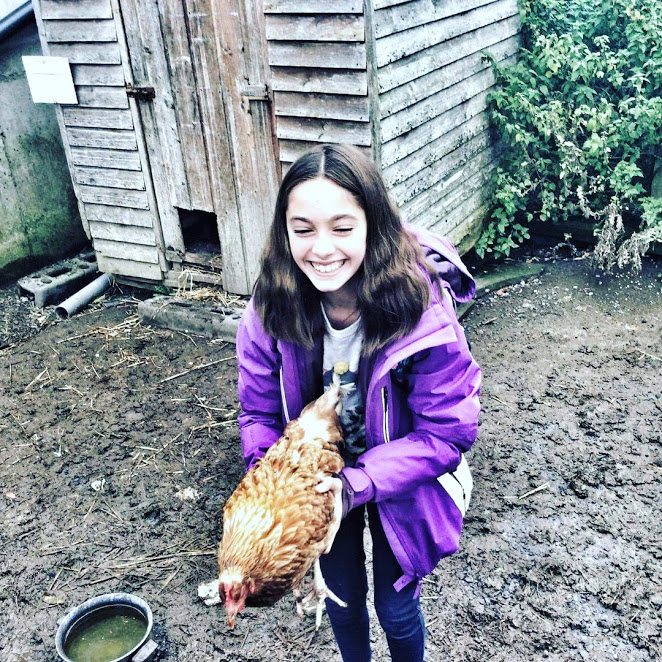 " It was strange being able to hold a chicken like that… It was really funny, I had never done that before"
" The pigs were a little smelly and some of them were so big, I couldn't believe it"
The students enjoyed a morning of bread making. They had to bake bread all by themselves. When they had finished, they all tasted and tested each other's. A lot of laughs and giggles were had, as they discussed who had made the nicest bread and who had made the worst.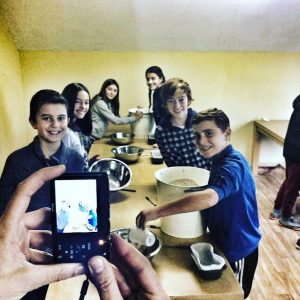 "The bread I made was so delicious"
"It was really fun to make the bread, it was my first time"
To finish off their day at Causey Farm, the students enjoyed an afternoon of bog jumping.
"The activity I liked and enjoyed the most was getting into the mud"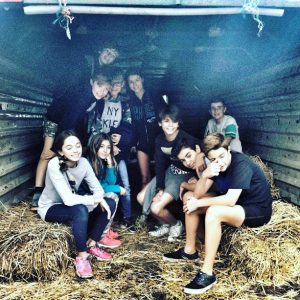 "We all looked really funny covered in mud"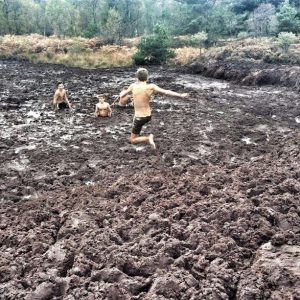 "Causey Farm, for me was an unforgettable experience and a lot of fun"
"It was the best excursion ever"