Located in the centre of Ireland on the River Shannon, Athlone has a lot to offer. Whether you are looking for an action-packed weekend or a relaxing break there is something for everyone.
Athlone Castle is a very popular attraction. It is an interesting exhibition on the history of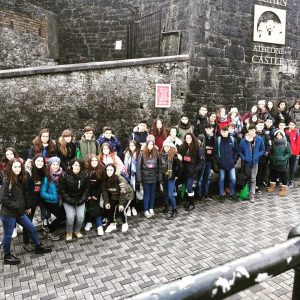 Athlone and the castle itself. The presentations are eye catching and our students visiting regularly enjoy the dress up area (any opportunity for a selfie!!). It is both very entertaining and informative.
If you move a little outside Athlone Town, Derryglad Folk and Heritage Museum is a little wonder. Here you can learn all about farm and folk life in Ireland from 18th century. This family run business houses a unique 25-year collection of over 5000 items. Time spent sharing stories only adds to the overall experience. It has something to interest everyone. A real gem!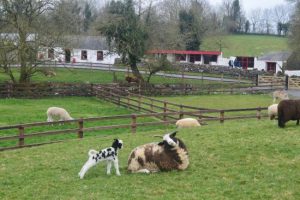 Glendeer Pet farm offers you animal interaction at its very best. It has something for every age group from cuddly farm animals to playgrounds and fairy trails. There's never a dull moment.
The church of St Peter and Paul is worth a visit. The stain glass is simply stunning and the church itself is very peaceful. It offers a warm friendly atmosphere in the centre of Athlone.
Athlone is home to Irelands largest water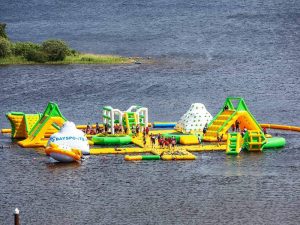 park, currently holding the Guinness world record for the worlds tallest floating slide. There's a wide range of activities to choose from such as kayaking, raft building and sailing.
Sean's bar, most famously recognised as Irelands oldest pub, is very popular with tourists offering traditional Irish music along with a wide array of their own beers and whiskeys as well as the usual pint of Guinness.

Finally, be sure to enjoy a boat trip on the River Shannon. Viking boat tours offer a wonderful experience with beautiful views of Lough Ree.