Ireland is home to many famous faces.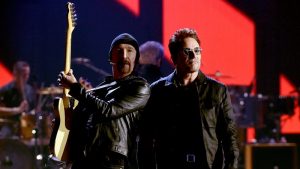 Bono is well known worldwide for being the lead vocalist for the Irish band U2. He was born in Dublin, Ireland and his family home is in Ballymun,which is located north-side Dublin.The obscenely rich Irish musician has since moved to the celebrity hotspot of Killiney with his family into a lavish Vico Road mansion.
Dalkey is filled with many famous Irish musicians such as 'Brown eyed girl' singer Van Morrison.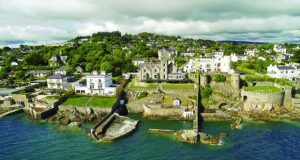 The Belfast born singer owns a luxurious house on Sorrento Road in Dalkey. Chris de Burgh, most probably recognised for his hit song 'Lady in red' is set to move from his sprawling Wicklow mansion to the posh suburbs of Dalkey. At one point it was thought that David Evans, better known as The Edge and guitarist for Irish band U2,owned the most expensive house in Ireland 'The Fortlands', a mansion in upmarket Killiney. He also owns a house in nearby and extremely popular Dalkey Village.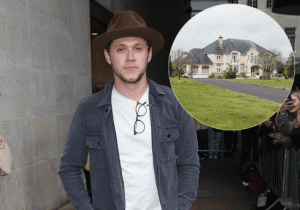 The family home of Niall Horan, a multi-millionaire at 24, after achieving huge success with boy band One Direction is in County Westmeath. Niall ensured he stayed true to his roots, by purchasing a mansion and the surrounding 10 acres just outside his native Mullingar. The house boasts a heated outdoor swimming pool and accompanying pool house. Tucked away behind iron gates, it's very likely he will need to improve the security since he's worth an estimated 44 million euro. This is just another purchase to add to his properties in both London and Hollywood.
Michael Flatley best known for his 'Lord of the dance' musical production owns a luxurious
Castlehyde house. It is the most expensive property located in County Cork near Fermoy. It is renowned as one of the finest structural restorations of a historic Irish home. He currently lives in the beautiful area of Dalkey.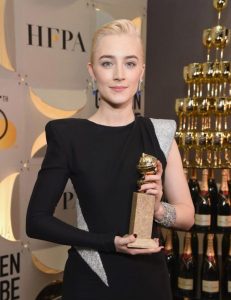 Saoirse Ronan who currently holds the 2018 Golden Globes award for best actress, has recently sold her home in Howth. The house is said to be located close to the sea, with some of Dublin's finest seafood restaurants within walking distance, along with shops and cafes. It is notably within reach of the famous Howth Clifftop walk. It is now believed she has purchased a house down the coast in Greystones, County Wicklow.
Rugby star Brian O'Driscoll and actress wife Amy Huberman are looking to renovate their 1.8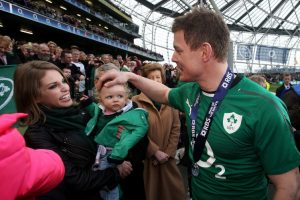 million home on Palmerstown road, Rathmines, County Dublin. The revamp is said to include a new three-story rear extension.
UFC fighter Conor McGregor is living in County Kildare. The house is estimated at a value of 2 million euro, his Lady castle estate is located on the grounds of the K Club in Straffan a 5 star luxury resort.