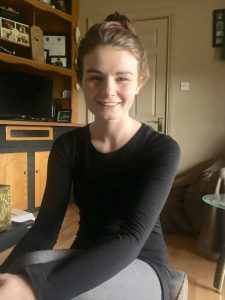 Hi! My name is Laura and I am part of the team here at Shannon Academy of English. My experience working here has been nothing short of excellent. My role within the academy includes teaching and facilating activities and trips for our students. Our program sees a number of students from different countries arrive each week. Each group of students are different, but one thing they have in common is their excitement and enthusiasm to learn and practice their English here with us and also to explore what Athlone and Ireland has to offer.
Working here is very diverse and no two weeks are the same. A week with us could see a visit to the amazing Cliffs of Moher, learning the skills of Irish sports or an adventure around Galway or Dublin City. With a wide range of activities on offer, students are always busy and are constantly practicing their English. As a graduate of a modern languages degree from the National University of Ireland Galway, I know how difficult it can be to learn a foreign language and I personally believe that immersion is the key to language learning. Therefore I think that with our friendly bunch of staff, welcoming host families and detailed English syllabus each student can benefit hugely from their time here with us at Shannon Academy.
Since I began working here, I have also learned a lot! Students are always eager to tell us the differences between Ireland and their home country and I enjoy hearing what they have to say. Each student that comes has their own story and their own unique personality. I really enjoy being in the classroom with the students as it allows for their personalities to shine through and because the lessons are fun and productive, students learn a lot during their time here. Another thing I enjoy are the weekend trips we take, for example a day trip strolling through Galway city whilst hearing the music and seeing the culture that the streets of the city have to offer or a morning on the cliffs of Moher, Irelands most visited attraction. All our activities and trips are full of excitement and allow for the students to learn about the history and culture of Ireland. The time spent with us allows these students to become more confident with the English language and the majority of students do not want to leave when their course is finished. For me I thoroughly enjoy when the students can see themselves improving whether it be their written or spoken English. Our courses are all about improving the student's confidence in English while also having a great time and gaining new experiences. Finally for me, working here allows me to experience new cultures and meet new people on a daily basis. It also allows for new friendships to be formed and a lot of fun to be had!