Our experience of being a host family to students
In 2001 we became a host family. We had a lovely girl named Anna stay with us for 2 weeks.
We loved the company and still do today 16 years later and of course the lovely gifts we received. We have grown to understand a lot more about other countries through the different children and leaders we meet each year.
My Children, over the years learned French and a little Spanish. This helped them with their exams.
We have friends made for life and keep in contact with them through Facebook or on what's app. We were even invited on holiday to Spain for 2 weeks to stay in their Summer house. I also love when they come to stay with us, as it gives me an excuse to spring clean everything. I enjoy cooking Irish dishes for them too.
I have been to many places with them, taken part in various activities and lots of sightseeing too. From Dublin to Trinity College, sight seeing in Kerry, Achill Island and Cliffs of Moher to mention a few. We, as a family, went to Killarney and had a lovely holiday together thanks to hosting students this Summer.
I really enjoy having the company on shopping trips and generally love learning about their culture and hearing about their cultural experiences with us in Ireland. Over many years I have been blessed with many good people staying in our home and I hope this will continue for many years to come. Good friends are like stars, you don't always see them but you know they are there!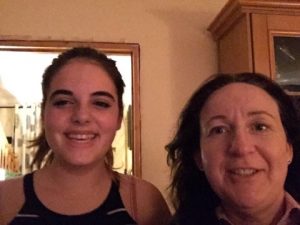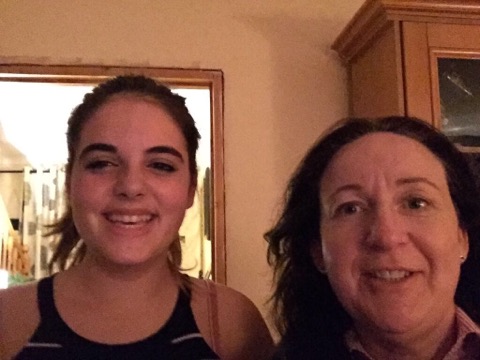 My experience in Ireland so far 10/10/17
This is Ainhoa Lopez-Larrainzar Salazar. Ainhoa is 15 years old, she is a Spanish student who is currently studying in Athlone, Ireland for the school year. She is a fifth year student in Colaiste Chiarain. This is a little piece on her experience in Ireland so far.
My experience in Ireland began on the 27th August when I arrived for my first night in Athlone. I liked my room on the second floor of the house. My suitcase was very heavy and Marguarita's son Daniel took it up to my room for me.
I arrived in Ireland earlier than I was due to start school. Marguarita was very kind and took me to lots of places so I didn't get bored. We went to the shopping centre and another day I met a Spanish girl whom I travelled over with on the aeroplane and we went out for the day.
When I started at the school everything was a little strange and different but I soon adapted and began to feel comfortable.
I love Ireland, I love the weather, I like the rain because in Spain it doesn't rain much. I really like my host family, they're very nice. Marguarita takes me anywhere I would like to go. I really like my new life here in Ireland. My host family are so lovely although sometimes I do miss my family and I would like to speak face to face with them back home in Spain.