1. For every mile of road there are 2 miles of ditches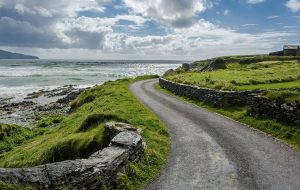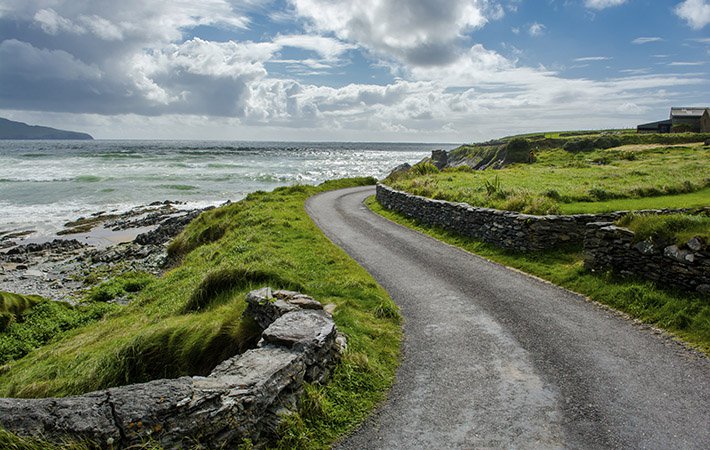 Meaning: There are two sides to every story.
2. There is no use boiling your cabbage twice
Meaning: Stop going over and over worries in your head because it solves nothing.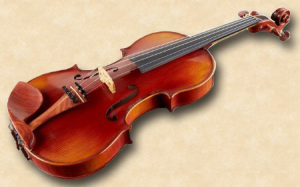 3. The older the fiddle the sweeter the tune
Meaning: Things and people improve over time.
4. A woman planted feathers in a dunkel and thought she had grown hens
Meaning: Just because you 'thought' something would work out doesn't mean you were right.
5. It's often that a man's mouth broke his nose
Meaning: Watch what you say because it could get you in trouble
6. As the old cock crows the young cock learns
Meaning: Children learn by example
7. If there was work in the bed he would sleep on the floor
Meaning: Used to describe people who are very lazy
8. No need to fear the ill-wind when your haystacks are tied down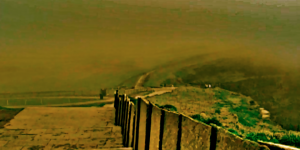 Meaning: Once you have prepared properly then there's no need to worry the outcome
9. The longest road out is usually the shortest road home
Meaning: If you invest time and effort into something it will pay off in the latter end
10. You will arrive back with one arm longer than the other
Meaning: You are heading out on a thankless quest. You'll arrive back with nothing to show for it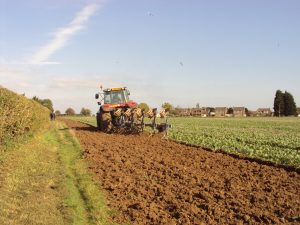 11. You will never plough a field by turning it over in your mind
Meaning: Merely thinking about something won't get it done
12. He didn't lick it off a stone
Meaning: Peoples actions are influenced by those around them
Ireland is home to many famous faces.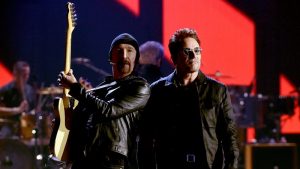 Bono is well known worldwide for being the lead vocalist for the Irish band U2. He was born in Dublin, Ireland and his family home is in Ballymun,which is located north-side Dublin.The obscenely rich Irish musician has since moved to the celebrity hotspot of Killiney with his family into a lavish Vico Road mansion.
Dalkey is filled with many famous Irish musicians such as 'Brown eyed girl' singer Van Morrison.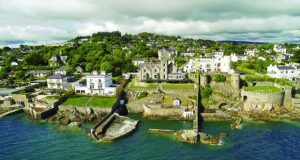 The Belfast born singer owns a luxurious house on Sorrento Road in Dalkey. Chris de Burgh, most probably recognised for his hit song 'Lady in red' is set to move from his sprawling Wicklow mansion to the posh suburbs of Dalkey. At one point it was thought that David Evans, better known as The Edge and guitarist for Irish band U2,owned the most expensive house in Ireland 'The Fortlands', a mansion in upmarket Killiney. He also owns a house in nearby and extremely popular Dalkey Village.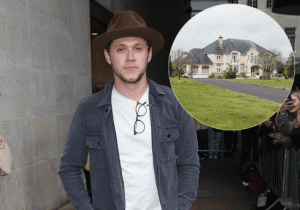 The family home of Niall Horan, a multi-millionaire at 24, after achieving huge success with boy band One Direction is in County Westmeath. Niall ensured he stayed true to his roots, by purchasing a mansion and the surrounding 10 acres just outside his native Mullingar. The house boasts a heated outdoor swimming pool and accompanying pool house. Tucked away behind iron gates, it's very likely he will need to improve the security since he's worth an estimated 44 million euro. This is just another purchase to add to his properties in both London and Hollywood.
Michael Flatley best known for his 'Lord of the dance' musical production owns a luxurious
Castlehyde house. It is the most expensive property located in County Cork near Fermoy. It is renowned as one of the finest structural restorations of a historic Irish home. He currently lives in the beautiful area of Dalkey.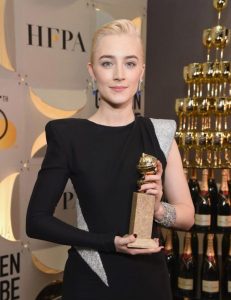 Saoirse Ronan who currently holds the 2018 Golden Globes award for best actress, has recently sold her home in Howth. The house is said to be located close to the sea, with some of Dublin's finest seafood restaurants within walking distance, along with shops and cafes. It is notably within reach of the famous Howth Clifftop walk. It is now believed she has purchased a house down the coast in Greystones, County Wicklow.
Rugby star Brian O'Driscoll and actress wife Amy Huberman are looking to renovate their 1.8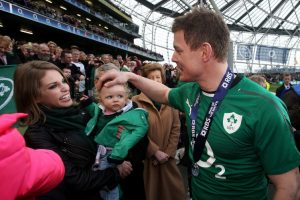 million home on Palmerstown road, Rathmines, County Dublin. The revamp is said to include a new three-story rear extension.
UFC fighter Conor McGregor is living in County Kildare. The house is estimated at a value of 2 million euro, his Lady castle estate is located on the grounds of the K Club in Straffan a 5 star luxury resort.
Our students regularly take trips to various places throughout their time in Ireland. Here is an account of a day trip to Causey Farm, which is located in Navan, in County Meath.
Causey Farm offers a variety of activities and a wonderful day out for our students, leaders and teachers. Activities include bread making, sheep herding, traditional dancing, bodhrán playing, animal petting, puppy loving, calf birthing and bog jumping. There is something for everyone.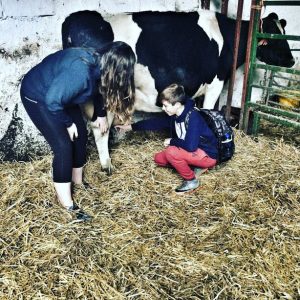 The students particularly enjoyed having the opportunity to milk the cows. This activity was filled with nervous laughs and giggles from start to finish.
"We all found this very funny"
"The milk came out really really quickly"
"My favourite animal was the cow"
The students are immersed in the Irish culture throughout their time visiting the farm. They take part in an Irish dancing lesson and they learn how to play the Bodhrán. The Bodhrán is an Irish frame drum, although common in Ireland, it has gained popularity among the Celtic music world.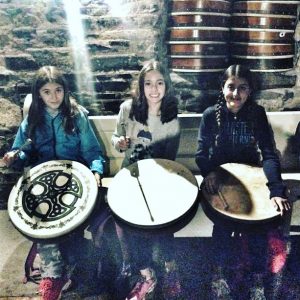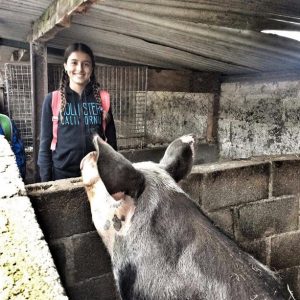 The petting farm is an aspect thoroughly enjoyed by the students, they get to see lots of different animals.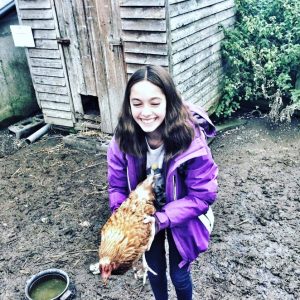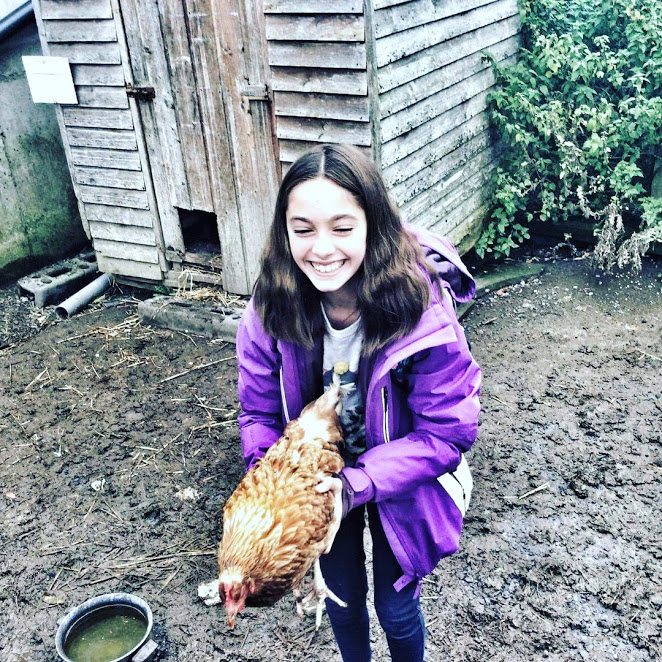 " It was strange being able to hold a chicken like that… It was really funny, I had never done that before"
" The pigs were a little smelly and some of them were so big, I couldn't believe it"
The students enjoyed a morning of bread making. They had to bake bread all by themselves. When they had finished, they all tasted and tested each other's. A lot of laughs and giggles were had, as they discussed who had made the nicest bread and who had made the worst.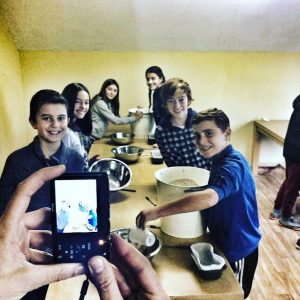 "The bread I made was so delicious"
"It was really fun to make the bread, it was my first time"
To finish off their day at Causey Farm, the students enjoyed an afternoon of bog jumping.
"The activity I liked and enjoyed the most was getting into the mud"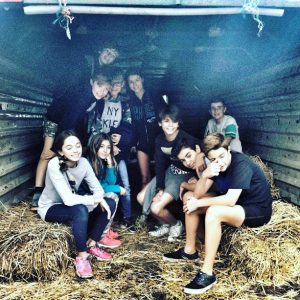 "We all looked really funny covered in mud"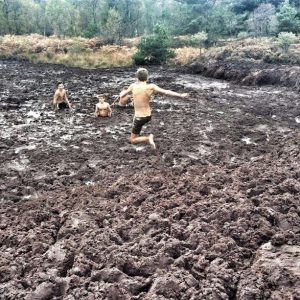 "Causey Farm, for me was an unforgettable experience and a lot of fun"
"It was the best excursion ever"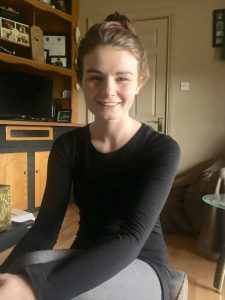 Hi! My name is Laura and I am part of the team here at Shannon Academy of English. My experience working here has been nothing short of excellent. My role within the academy includes teaching and facilating activities and trips for our students. Our program sees a number of students from different countries arrive each week. Each group of students are different, but one thing they have in common is their excitement and enthusiasm to learn and practice their English here with us and also to explore what Athlone and Ireland has to offer.
Working here is very diverse and no two weeks are the same. A week with us could see a visit to the amazing Cliffs of Moher, learning the skills of Irish sports or an adventure around Galway or Dublin City. With a wide range of activities on offer, students are always busy and are constantly practicing their English. As a graduate of a modern languages degree from the National University of Ireland Galway, I know how difficult it can be to learn a foreign language and I personally believe that immersion is the key to language learning. Therefore I think that with our friendly bunch of staff, welcoming host families and detailed English syllabus each student can benefit hugely from their time here with us at Shannon Academy.
Since I began working here, I have also learned a lot! Students are always eager to tell us the differences between Ireland and their home country and I enjoy hearing what they have to say. Each student that comes has their own story and their own unique personality. I really enjoy being in the classroom with the students as it allows for their personalities to shine through and because the lessons are fun and productive, students learn a lot during their time here. Another thing I enjoy are the weekend trips we take, for example a day trip strolling through Galway city whilst hearing the music and seeing the culture that the streets of the city have to offer or a morning on the cliffs of Moher, Irelands most visited attraction. All our activities and trips are full of excitement and allow for the students to learn about the history and culture of Ireland. The time spent with us allows these students to become more confident with the English language and the majority of students do not want to leave when their course is finished. For me I thoroughly enjoy when the students can see themselves improving whether it be their written or spoken English. Our courses are all about improving the student's confidence in English while also having a great time and gaining new experiences. Finally for me, working here allows me to experience new cultures and meet new people on a daily basis. It also allows for new friendships to be formed and a lot of fun to be had!
I arrived in Ireland at the end of August, one week before school started. My first impression was that it was colder than in Spain. My host family were very kind and welcoming as soon as I met them. I immediately began to relax. The house was very big and cosy. I was happy. I had a few days off before I started school. I went shopping with my family, we had a lovely day. I even bought a new jumper and I got my new school uniform.
I travelled to school on the bus because it was too far from my house. At the bus stop I met a girl and she told me that she was in third year, which was the same year as me. We became good friends, I found out later that day we were also neighbours, so after school we would walk back to our houses together from the bus stop.
On the first day of school an Irish girl offered to show me around, that was kind. At the beginning I was a little confused as to where my classes were, but eventually I began to find my way around. I found the school a little smaller than my school back home, but it was very nice.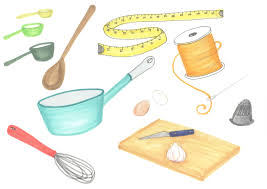 My favourite subject is Home Economics. I find it very interesting that they teach us how to knit, cook and sow all in one class.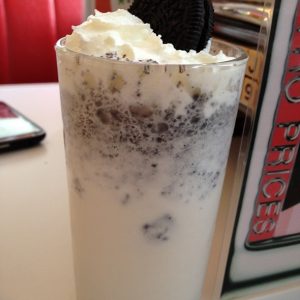 I made friends very quickly. The following weekend we went to the cinema to see 'it' and then we went to a place called 'Eddie Rockets'. I got a delicious Oreo milkshake there. I joined the gym and started rowing. I like to go to the gym after school when I have finished all my homework. I go to rowing lessons on Saturday and Sunday mornings.
I have been keeping busy during my time here. I went to Dublin with my Irish family, whilst there I bought some more clothes, two jumpers and one shirt. We went to a restaurant and had a lovely dinner. I was very full after.
A few days later we had our mid-term break from school, during that time I spent a few days with my friend Ella. We went to a huge shopping centre, unfortunately I didn't buy anything this time, but I still had a lot of fun. That evening we went to a birthday party. The next day they showed me around Dublin and we had food at a lovely Mexican restaurant.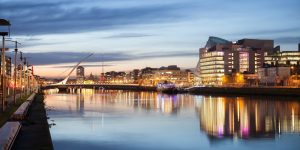 I had such a lovely time visiting different places.
I went back to my host family for Halloween, we had a little party and we watched some fireworks. We went to McDonald's that evening and had burgers and chips.
When I return home I am going to miss Ireland and all my wonderful friends I have made here. Although for now I am very excited about the rest of my stay and to continue improving my English.
Located in the centre of Ireland on the River Shannon, Athlone has a lot to offer. Whether you are looking for an action-packed weekend or a relaxing break there is something for everyone.
Athlone Castle is a very popular attraction. It is an interesting exhibition on the history of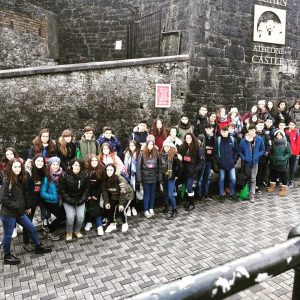 Athlone and the castle itself. The presentations are eye catching and our students visiting regularly enjoy the dress up area (any opportunity for a selfie!!). It is both very entertaining and informative.
If you move a little outside Athlone Town, Derryglad Folk and Heritage Museum is a little wonder. Here you can learn all about farm and folk life in Ireland from 18th century. This family run business houses a unique 25-year collection of over 5000 items. Time spent sharing stories only adds to the overall experience. It has something to interest everyone. A real gem!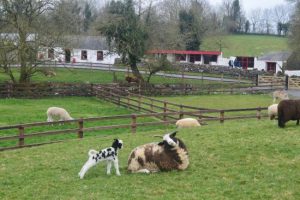 Glendeer Pet farm offers you animal interaction at its very best. It has something for every age group from cuddly farm animals to playgrounds and fairy trails. There's never a dull moment.
The church of St Peter and Paul is worth a visit. The stain glass is simply stunning and the church itself is very peaceful. It offers a warm friendly atmosphere in the centre of Athlone.
Athlone is home to Irelands largest water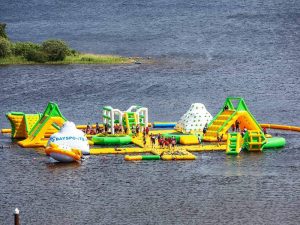 park, currently holding the Guinness world record for the worlds tallest floating slide. There's a wide range of activities to choose from such as kayaking, raft building and sailing.
Sean's bar, most famously recognised as Irelands oldest pub, is very popular with tourists offering traditional Irish music along with a wide array of their own beers and whiskeys as well as the usual pint of Guinness.

Finally, be sure to enjoy a boat trip on the River Shannon. Viking boat tours offer a wonderful experience with beautiful views of Lough Ree.
My name is Esther I am fifteen years old and I am from Spain. I am staying here in Ireland for the school year. I am a transition year student at Athlone Community College. As part of my transition year programme. I am working here at Shannon Academy for one week. I work with Caoimhe, Aisling, Annette and Tory, I settled in right away, they made me feel very comfortable.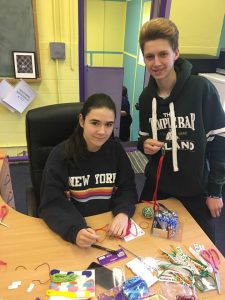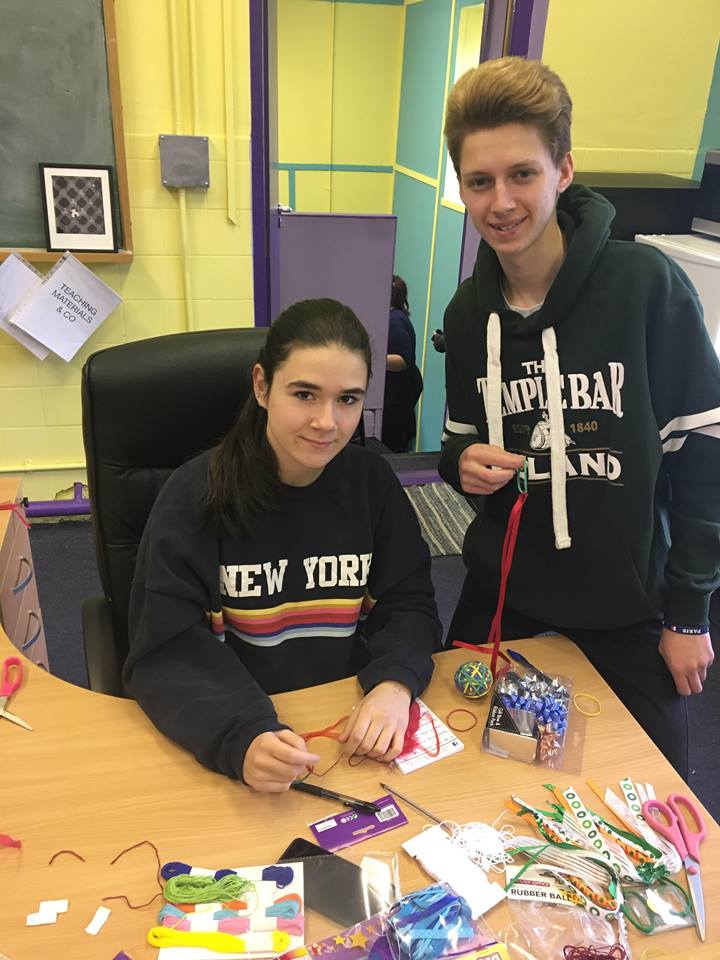 My work here involves many different aspects. I organised all the books and the uniforms for the academy. I then had to transfer all the information onto the computer system. I prepared some of the bus passes for the students, on each pass I had to put the student's name and other information such as their host family address, contact number and the bus stop name. I translated a letter from Spanish to English for the academy. I also helped prepare for St. Patrick's day which allowed me to get a little creative.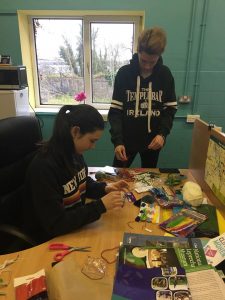 My experience working here was excellent and I would like to thank Caoimhe and all the staff working at Shannon Academy for helping me out and making it such an enjoyable experience.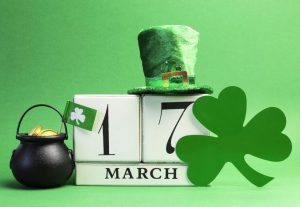 With St. Patrick's day fast approaching we thought we would provide you with some typical Irish phrases that you may hear over the upcoming Bank Holiday weekend. St. Patrick's day is a cultural and religious celebration for Irish people. On St. Patrick's day people usually attend parades that take place all over the country. Celebrations are generally themed around all things Irish and all things green.
There are many wonderful stories about St. Patrick some are true some are untrue. The most famous legend is that he drove the snakes out of Ireland. This did not happen, but the Irish will tell you that you cannot find a snake throughout the entire country of Ireland.
Firstly if somebody is referred to as 'acting the maggot' which is sure to happen this weekend. It simply means they are up to no good.
When you hear somebody is 'happy out' they are very content in their current surroundings.
Now 'awful good' is a phrase used by the Irish. However, when used in these terms it in fact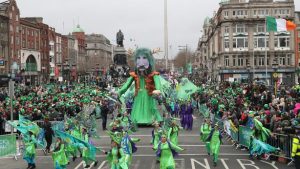 means 'very' not awful. Us Irish like to make things confusing. While we are on the subject 'quare' can also mean 'very' something may be referred to as being 'quare good'.
If you happen to be at a parade over the weekend and are questioned 'was it any use?' it simply means 'was it any good?'
'Ara' is an expression used from the country that fits before your name usually it can be used if a person doesn't believe you, is disappointed, surprised, or really any other feeling.
'It's grand' is a very common phrase used by Irish on a day to day basis, simply meaning it's fine, it does the required task.
If you are told 'the craic was 90' this refers to the fun and atmosphere being excellent.
'I will yeah' is commonly said in response to a person when asked to do something which they have absolutely no intention of doing.
Finally whilst in Ireland you may be offered 'a bag of taytos' but there's no need to worry you are just being asked if you would like a packet of crisps.
My name is Clara I am fifteen years old and I am staying in Ireland, I am living in Tullamore, in County Offaly. It is near Athlone.
I arrived in Ireland on 30th August. At the beginning I was a little confused and homesick. My host family really helped me settle in and I started to feel a lot better. My family are lovely, they help me out a lot and always make me feel happy. The mum is a very good cook and her food is always delicious. I am enjoying my stay so much.
I am in 5th year attending a girl´s secondary school which is unusual for me because in Spain I attended a mixed school. I find some subjects a little bit difficult, but the teachers are very helpful. They understand that in Spain we have some of the same subjects but also different ones such as Home Economics which I find interesting. I find Maths in school pretty easy.
When I finish school my host mum collects me and then we all have our dinner together. Generally after dinner we talk and have a chat about the day. Then I do my homework and go to the gym or pool with my Spanish friends. When I come back to the house I eat something small, sometimes I read a little and I write a journal about my day.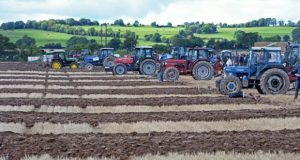 I have visited lots of places and done various activities while I have been here. I went to the National Ploughing Championship, whilst there I met some of my Spanish friends that are in Longford. The National Ploughing Championship is an outdoor agricultural show in Ireland including a ploughing contest. It is held every September, it is extremely popular and draws over 1500 exhibitors and achieves attendances of over 200,000.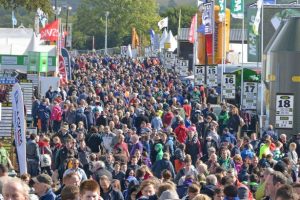 I have been to Athlone shopping for the day and to hang out with my friends. Also, some Fridays after school I go to McDonald's with my friends. I have discovered a lot of new places such as Dunnes Stores, Tesco, Eddie Rockets, Supermac's or Papa Johns for some lovely food.
The best aspect of being over here is that I have met a lot of incredible new people that are so willing to help and now we are like a little family. I also feel I am more independent and confident among many other things. I am excited for the rest of my stay here in Ireland and to discover more about the country and culture.
My name is Juan Pedro Martinez and I am going to tell you a little bit about my experience in Ireland so far. I travelled to Ireland on 26th August 2017. The first day I was nervous and fearful I did not know what to expect until I reached Athlone. When I arrived I began to feel a lot calmer. My family were so welcoming from the beginning and treated me so well. I really love my family. In my host family there are five members including three children all boys aged 8,11,16. They are all very kind. I found the first week difficult adapting and settling in to my new routine.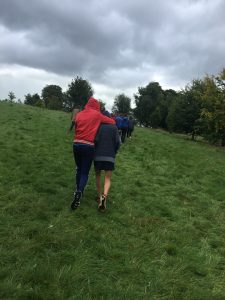 Mealtimes
Breakfast 7:30 a.m.
Lunch: 1:00 p.m.
Dinner: 6:00 p.m.
Appetizer: 9:00 p.m.
School
The first day felt a little overwhelming, we received our books, we had various classes and met our teachers but I also made some friends so that was good. After a while I started to settle in and began to feel more comfortable and I met lots of new people. I will be doing two weeks work experience throughout the year. I think I would like to do mine in a cafe or hotel setting. I am looking forward to doing this because I think it will be a very good experience for me and I have never done anything like it before.
After school
On a Monday and Wednesday, I like to go to the swimming pool in the evenings. On Tuesday, Thursday and Friday I usually go to the gym straight after school.
Weekends
At the weekend I also keep very busy, on a Friday evening I go out with Spanish friends and from time to time Irish friends come as well, we go to the shopping centre or to the park. On Saturdays we almost always visit somewhere different such as Dublin, Galway or Tullamore. On Sunday we usually have a party with both Spanish and Irish.
At Halloween my parents and my uncle came to Ireland to visit me. When my uncle came we went to Dublin for the first two days. Then we spent two days in Athlone. With my parents we spent one day in Dublin and three days in Galway, while there we visited Kylemore and the Cliffs of Moher. We spent our last day together in Athlone with my host family.